Customers who operate Honeywell Aerospace APUs, avionics, engines, environmental controls or satcom systems now can tap into the training expertise and global presence of FlightSafety International. Honeywell's designation of FlightSafety as its exclusive maintenance training provider means Customers can take advantage of the highest-quality interactive training and commitment to Customer service on the full range of Honeywell Aerospace products. Our state-of-the-art instructional technologies and equipment – including Desktop and Graphical Flight-deck Simulators as well as other hands-on training devices, training aids and test equipment – will significantly increase your mastery of Honeywell products. Our new partnership leverages Honeywell's expertise and FlightSafety's experience as the world's premier professional aviation training company to enhance your skills and develop, expand and refine proficiency.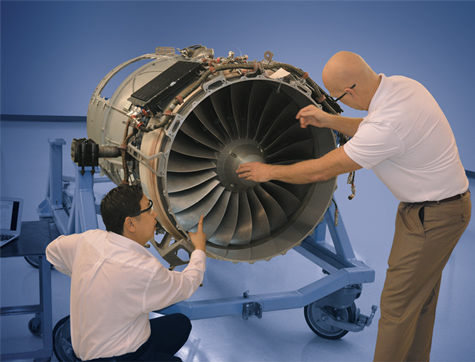 Train on complete range of Honeywell Aerospace products.
Master the most effective possible training with latest best practices incorporated.
Choose from two Learning Centers in June 2016 in Dallas, TX, and Wichita, KS.
Take advantage of expanded worldwide locations in 2017.
Train in technology-enhanced exclusive classroom sessions using MATRIX.
Utilize FlightSafety's online course selection, scheduling and registration.
Sign up for select Honeywell training online through our eLearning system.
Opt for training at your location in addition to Learning Center and online instruction.
Benefit from access to both airframe and engine training at the same location.